PRESENTING
FABULOUS FRIENDS
The new DVD from the Nelson Sullivan Video Collection FABULOUS FRIENDS premiered at the We Were The 80's show at Albert Crudo's

AVALANCHE Gallery

in New York City. Patrick McMullen, Paula Gately Tilllman, Liz Lizzard were the featured photographers along with the art of Christina and the videos of Nelson Sullivan. Presented here are excerpts from this exciting new DVD and information on how to make this remarkable and fun DVD your very own.
Click Here to Read the Press Release
about the Gallery Show
Christina
At The Chelsea
The tortured transvestite Christina spent her final days in the Chelsea Hotel. In this touching treatment, Nelson escorts Christina from the Chelsea to the Pyramid Club to see a performance by pioneering transsexual punk rocker Jayne County
Click Here to Watch
Nelson and Christina
from the Chelsea
to the Pyramid Club
The Celebrity Club
Mixing well-known NYC celebrities with wannabes, the Celebrity Club became a circus for future stars once Michael Alig ensconced it at the Tunnel (how do you say RuPaul and Deee-lite). In these sequences, experience a typical night at one of Manhattan's most infamous clubs. Find out the true backstory with the special commentary track by Larry Tee and Lahoma Van Zandt.
Click Here To Watch The Celebrity Club
The Judy Parade
On the 20th Anniversary of the Stonewall Riot, Nelson walks through Greenwich Village to the site of the Stonewall to witness the commemoration of the funeral of Judy Garland which took palce on the same day in 1969.
Click Here To Watch
The Judy Parade
La Palace de Beaute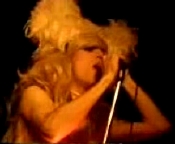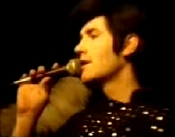 Larry Tee's elegant musical creation La Palace de Beaute featured a bevy of beautiful girls - in this bonus video on the Fabulous Friends DVD , it's RuPaul and Lahoma. Later, La Palace de Beaute became the name of Larry Tee's smart nightclub on Union Square. On this evening at The Pyramid Club, Nelson captures their performance of The Playboy, their first nightclub hit. There is an additional La Palace song on the DVD not exerpted here. It's Big Daddy, Lahoma's tribute to The South's battered wives.

Click Here To Watch
La Palace de Beaute
The Playboy




Christina Performs
Christina has become even more legendery following her protrayal by Marilyn Manson in the major motion picture Party Monster. In this, another bonus on the Fabulous Friends DVD, you can behold Christina's grandeur and on stage personna as she performs at Whispers at The Pyramid Club
Click Here To Watch
Christina's Performance
at The Pyramid Club
RuPaul's Welcome Home Party
RuPaul returns from the West Coast and Nelson throws one his eclectic all-night parties with all the best guests. RuPaul gets toasted, so do the guests and it's loads of fun. We don't get to see RuPaul like this anymore.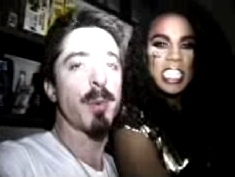 Click Here To Watch
RuPaul's Welcome Home Party